About me, Marica Bernstein-- The Northside Guerilla Farmer.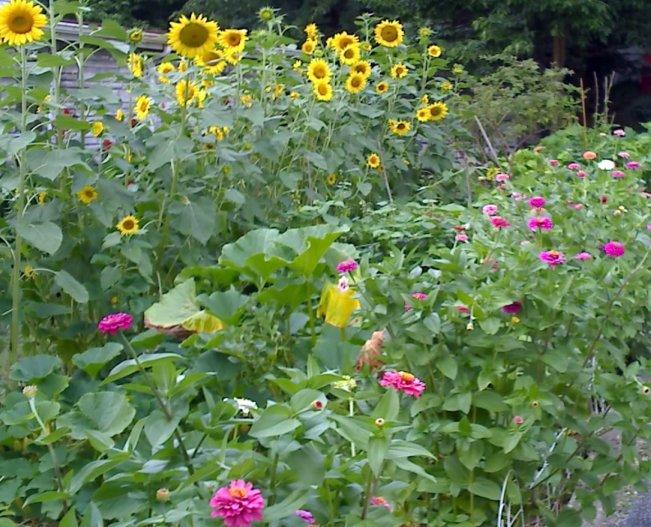 This is my "edible estate," my vegetable garden (2008) in the front yard-- a narrow strip 10' wide by 90' long. It turned out almost exactly as I had imagined when I was planning it.

I know! It looks like a flower garden. But the discerning eye will see the leaves of the banana squash rising above the zinnias in the foreground, and the stakes for the blackeyed peas in the background.

From this garden, and not including the tomatoes and peppers out back, I harvested almost 200 pounds of veggies. And I finally got to know my neighbors!
----------------------------------------------

I am Marica Bernstein. I am (not necessarily in order of priority)

a farmer wannabe

a biologist
a bio-statistician

a mother of 20-somethings
a wife
a bread baker
a fierce Second Amendment & Bill of Rights advocate
a lover of old books
a birder

a grammar geek
a list maker
a Mac person
published in some respectable academic journals

someone who has been to James T. Kirk's future birthplace
The Northside Guerilla Farmer
------------------------------------------------